Photo reblogged from Ramblings of an Alterego with 898 notes
*SO CLAUDE EXPLAINES, maybe skipping the fact that Gray may or may not have done porn*

"So if you ever need to borrow money… we're a good bet….do you need money?"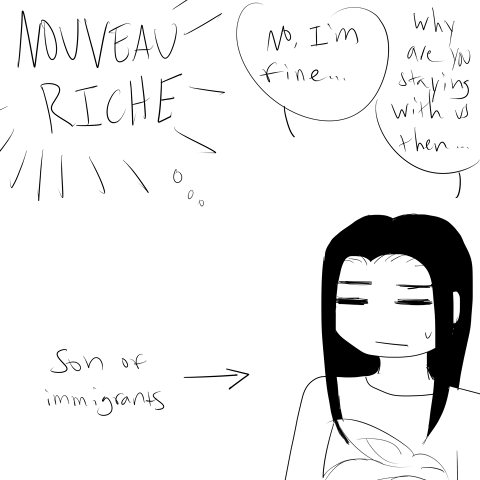 Photoset reblogged from 進撃の巨人 with 583 notes
Photoset reblogged from サイコパス with 780 notes
Photo reblogged from Ginoza Nobuchika's Illegitimate Child with 65 notes
Post reblogged from This, That & Whatnot with 100,975 notes
True story my therapist told me it is 100% natural and healthy to have attachments to fictional characters, especially strong hero types because they may have flaws but in the end they always save the day and some people just need that constant positive force in their life.

You don't understand how perfect this is.
Source: minamarrrina
Photo reblogged from DJ's Poop Soup with 10,472 notes
This is the one time of year that I love wasps.

Not because the wasps themselves get any nicer. They're horrid little creatures year round. No, it's because I have a couple of big apple trees out back, and late August, early September is when the apples start ripening.

Now, if you don't harvest your own fruit, there are two things you need to know about apples.

The first thing you need to know about apples is that, when apples get ripe, they tend to fall from the tree at the slightest breeze.

I often work late at the office; by the time I get home, there are piles of apples scattered everywhere - and sure enough, the wasps are out in force, gorging themselves on the fruit. When I go to clean up the windfallen apples, the wasps naturally do the "rawr, I'ma fuck you up!" routine for which wasps are known.

The second thing you need to know about apples is that they ferment very rapidly in the late August heat.

So: the wasps try to come at me, but they're too drunk to fly. They get about an inch off the ground, then faceplant directly into the turf, flip over onto their backs, and lay there, legs twitching in the air as they try in vain to find something to sting.

Perhaps I'm a man of simple pleasures, but I bust up laughing every. single. time.

Fucking wasps.
Source: prokopetz
Photoset reblogged from This, That & Whatnot with 3,797 notes
Favourite Free! Eternal Summer scans
Source: trinityx
Photo reblogged from This, That & Whatnot with 1,524 notes
Source: februarysveryowndp3